Activity Alliance response to Active Lives Survey 2019
Sport England has published the latest official statistics from the Active Lives Survey, the most comprehensive snapshot of the nation's sport and physical activity habits, based on a sample of almost 180,000 respondents. The results, spanning the period November 2017 – November 2018, show that activity levels are rising, particularly for women and disabled people and people with long-term health conditions, indicating efforts across the sports and physical sector to appeal to these groups are starting to have impact.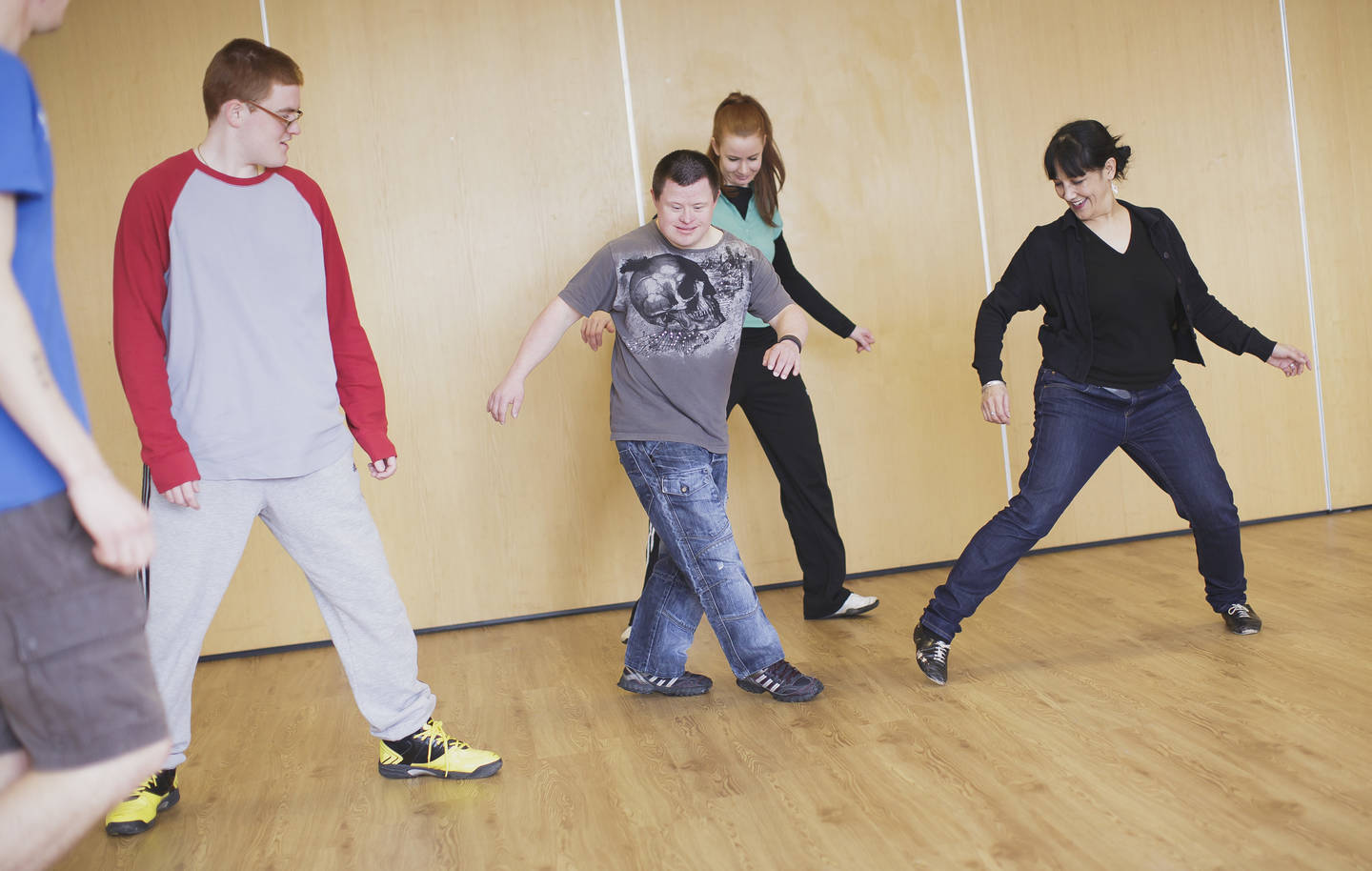 Sport England's Active Lives survey shows activity levels are rising – with nearly half a million more people doing 150 minutes of activity a week – a total of 28.2m or 62.6% of the adult population.
More women are active than ever, with the gender gap narrowing and weight sessions, in particular, becoming more popular.
Activity levels have also increased for adults aged 55+ and disabled people and people with long-term health conditions – the first significant increase since the 2012 Olympic and Paralympic Games.
The number of inactive adults has also improved, with 185,000 fewer people doing under 30 minutes a week compared to last year.
Despite the gains, stubborn inequalities remain. People on a low income, women, and black and South Asian people are still less likely to be active than the general population.
498,100 more people (aged 16+) in England are meeting the Chief Medical Officer's guidelines of doing at least 150 minutes of moderate intensity activity each week. This means they are sufficiently active to be gaining all the benefits of sport and physical activity, which include better physical and mental health, an improved sense of community and personal development.
As well as nearly half a million more active people, the results show a welcome drop in the number of people who are inactive (meaning they do less than 30 minutes of physical activity a week) with 185,000 fewer inactive people compared to the previous 12 months.
The rising activity levels are driven by growths for women, adults aged 55 and over and with disabled people and people long-term health conditions:
More women than ever are getting active with the gender gap between men and women narrowing. An additional 286,000 women are getting active for 150 minutes or more a week.
More adults aged 55+ are active, with increases seen particularly in retired people. There's been a reduction in the number of 55+ adults who are inactive.
An additional 133,200 disabled people and people with long-term health conditions are active, the first increase since the 2012 Olympics and Paralympic Games. Gym sessions caused the biggest growth here.
Barry Horne, Chief Executive at Activity Alliance, responded to today's release:
Activity Alliance welcomes the increase in disabled people's activity levels. We really believe that providers are beginning to respond to the imperative to genuinely include disabled people and are increasingly making use of the advice and support we give. However, now is the time to redouble our efforts rather than to rest on our laurels. Disabled people count for one in five of our population and remain the least active group in society – twice as likely to be inactive as non-disabled people. We cannot accept this inequality.
The barriers that exist for disabled people are wider than just those they face in sport. It will take national and local organisations who serve disabled people, as well as sport and leisure providers to look inwards at their own contribution.
Launched in September 2018, our three-year Strategy – Achieving Inclusion Together, drives our vision that disabled people are active for life. It looks to a future where disabled people are just as likely as non-disabled people to be active. We look forward to working with a broader mix of stakeholders to develop ever stronger collaborative approaches. We are thankful for our partners, like Sport England, who share our vision and are determined to deliver a step-change in disabled people's activity levels."
Barry Horne
Inequalities remain:
Despite the gains for women, there are stark differences between groups. Women from lower socio-economic groups and black and South Asian communities are less likely to be active.
There was no change in the number of people from lower-socio economic groups who are getting active, and they remain significantly less likely to be active than those from higher-socio economic groups.
South Asian and black adults are the least likely to be active.
The survey also revealed that the activity habits of the nation are changing. Some of the most popular activities are:
Walking for leisure and travel (numbers grew to 26.9m).
Adventure sports (hill and mountain walking, climbing and orienteering) saw significant growth.
Fitness activities, driven by gym sessions, are the most popular activity after walking. Within this category, yoga and Pilates grew in popularity, while fitness classes like Zumba became less popular.
Swimming levels have stabilised after a period of decline, with peaks seen in outdoor and open water swimming during the summer heatwave of 2018.
Weight-sessions have grown in popularity for women.
Despite large numbers of people doing traditional sports, the numbers aren't growing.
Overall cycling levels have dropped, with outdoor, road cycling and racing participation down. However indoor bike sessions saw a spike.
Overall football participation has decreased, but Women's football remains stable.
Sport England research also shows that 5.5 million of those who are not currently physically active, don't feel they have the ability to be active. Active people say enjoyment is their biggest motivation. Whereas people who are not active say that perceived ability has the biggest impact on how much they do.[1]
Tim Hollingsworth, Chief Executive at Sport England said:
It is encouraging and welcome news that almost half a million more people are active and that inactivity levels are improving across the country. Things are moving in the right direction however stubborn inequalities remain which show that sport and physical activity still isn't appealing to everyone. It isn't right or fair that people on a low income, women and black and South Asian people are still less likely to be active. We're working hard to address that across all of our programmes, with a new stage of the This Girl Can campaign, 'Fit Got Real', just one example.
We urge all sport and physical activity providers to think about the practical steps they can take to make their sports more welcoming and inclusive to all. People are gravitating towards activities that can fit into their busy lives, that are enjoyable and where ability doesn't have to matter. The fact that traditional sports participation isn't growing is worrying considering their importance in the fabric of the nation and the positive social and community benefits they can bring. The nation's activity habits are changing. The sports sector must become more demand led as a result. We must ask how our sports can offer consumers the convenience they seek and offer activities that are enjoyable, affordable and accessible.
Tim Hollingsworth
Mims Davies, Minister for Sport and Civil Society, said:
We should never underestimate the importance of being active and making it a priority. Sport and exercise improves mental and physical health, builds new friendships and teaches fundamental life skills.
Increasing our activity levels is a key priority. It is great to see participation rising, especially among women, disabled and older people. But there is still much more to do to tackle stubborn inequalities in participation. I want the sector to continue to innovate and make sure that everyone, no matter what background they are from, can get and stay active.
Mims Davies
Read more about this Active Lives report.
[1] Sport England's Adult Lives Adult Survey, Understanding Behaviour Report, published February 2019.