Pilot aims to get older people active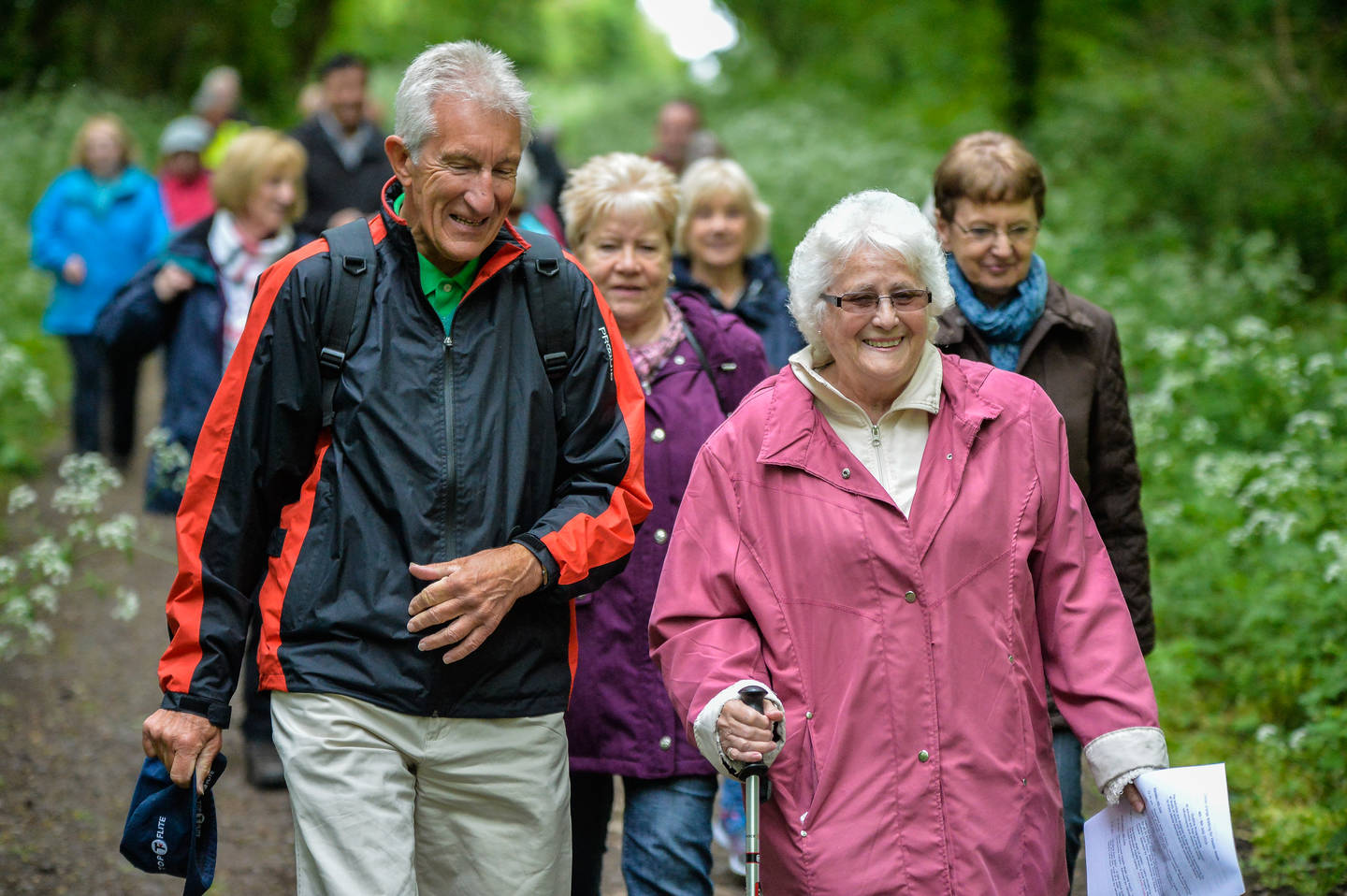 Sport England is investing nearly a quarter of a million pounds in a new six-month pilot, 10 Today, which is aimed at getting older people active.
The product of a collaboration between Sport England, Demos and Anchor Hanover, 10 Today provides a series of easy, accessible and enjoyable 10-minute exercise broadcasts – for both radio and online – which can be followed almost anywhere and at any time.
Inspired by Radio Taiso, an established and evidence-based national daily exercise broadcast on Japanese radio, 10 Today has been produced and led by older people, for older people.
It aims to increase physical activity among older people across the country, helping to reduce social isolation and improve the physical and mental wellbeing of participants.
Mike Diaper, Sport England's executive director for tackling inactivity, said:
Maintaining an active lifestyle as you grow older delivers massive health benefits. While we have seen more older adults getting active than ever before, there are still too many who aren't doing 30 minutes of activity a week.
All too often it can feel like the barriers to getting active grow as we age. However, even small changes make a real difference.
That's why we are investing £10 million of National Lottery funding into over 20 projects, like 10 Today, that support innovative and experimental approaches to support older people to get and stay active in a way that's convenient, accessible and fun for them.
It's not just about the physical benefits as this project aims to bring people together to reduce loneliness, strengthen mental health and resilience to enable more adults to lead happier and healthier lives.
Mike Diaper
The new research into the cost of physical inactivity – conducted by England's largest provider of care and housing for older people, Anchor Hanover, in association with the think tank Demos – shows that alongside the cost implications to the NHS, inactivity also contributes to cognitive decline, reduced emotional wellbeing and loneliness.
Sport England's latest Active Lives Adult Survey, published in April, showed that while there had been a rise in the proportion of adults aged 55+ doing more than 30 minutes of physical activity per week, more needs to be done.
Anchor Hanover's research found that 76% of older people wish they were more physically active, with 10 Today aimed at enabling them.
This £233,766 of National Lottery funding comes as part of Sport England's £10 million Active Ageing fund and will see the 10 Today sessions be broadcast free on YouTube, as well as local radio stations Bradford BCB 106.6 FM and CHBN Radio 100.8 FM – community stations in Bradford and Cornwall.
In addition to this, hundreds of older people across the country are being trained as 10 Today 'champions' to bring people together to take part in physical activity.
Anchor Hanover chief executive Jane Ashcroft, said:
Inactivity in later life is an urgent issue that cannot be overlooked any longer. Everyone should have a chance to live life to the full, regardless of age.
It's imperative that our older generations are able to exercise in a way that suits their needs, to improve their wellbeing and reduce strain on the NHS, which is a lifeline for so many.
We're proud to have many of our customers and colleagues across Anchor Hanover leading the way and embracing the significant benefits of 10 Today."
Jane Ashcroft
Find out more about 10 Today at www.10today.co.uk