Blog: "GOGA encourages families to be active together"
Activity Alliance enables organisations to support disabled people to be active and stay active for life. This year the charity is sharing great stories from both sides. That's how organisations are working to make active lives possible, and the direct impact their work is having on individual disabled people.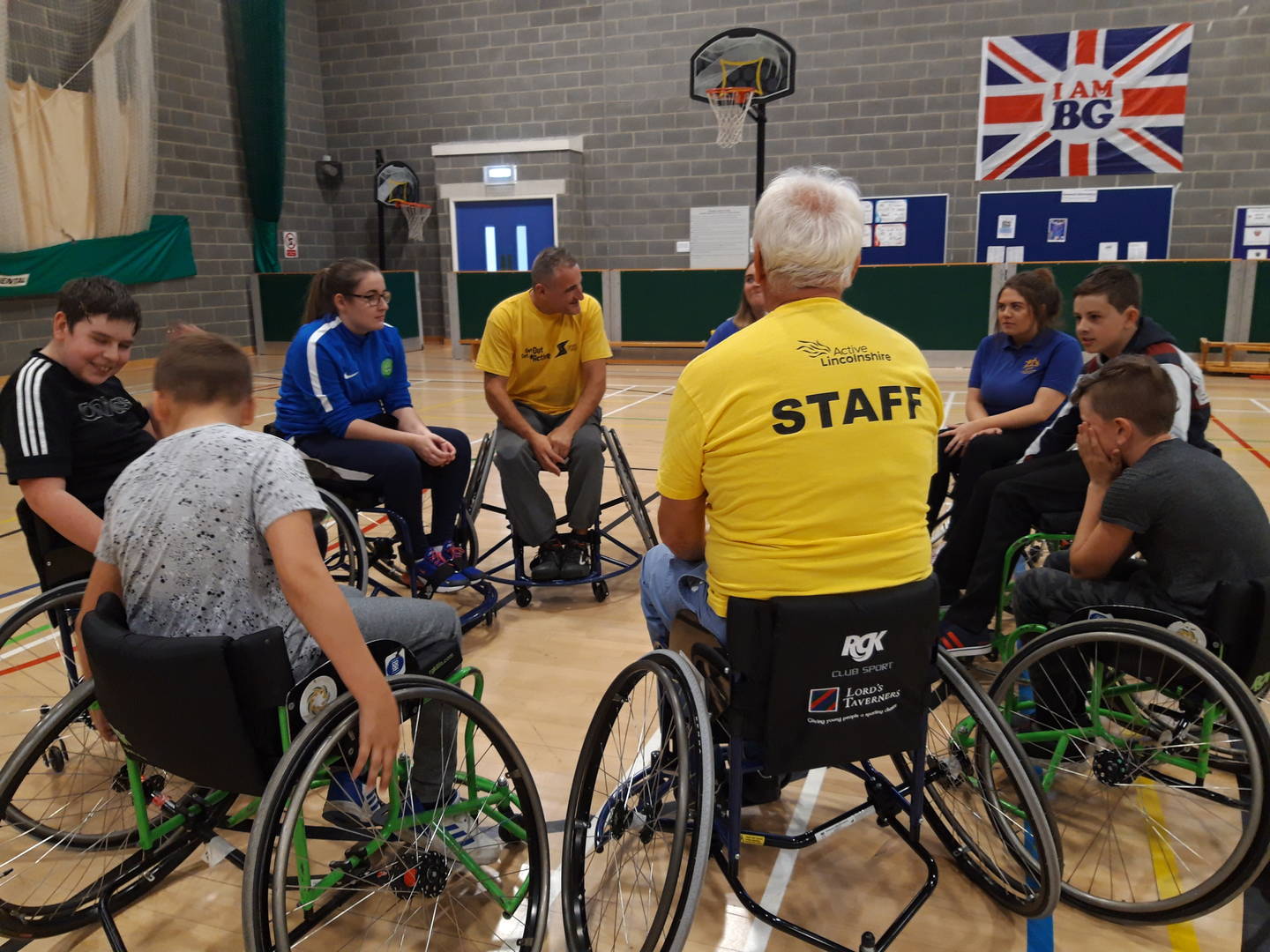 Hi, my name is Adrian. I live in Lincolnshire with my wife and two children. We are quite an active family and the Get Out Get Active (GOGA) programme is a big part of this.
I always been quite an active person. In my younger years, I was an avid footballer and enjoyed hiking. Unfortunately, all that changed when I broke my leg playing football. After numerous medical interventions and operations, I had my leg amputated below the knee. It was a tough time. I stopped doing any sort of physical activity, became unfit and struggled with asthma (which had not bothered me since childhood). It was very frustrating and looking back, I even felt depressed at times.
Things turned around for me following a chance meeting with John Sharpe, Chair of the Louth Disability Sports Forum. We got chatting about football initially, but the conversation quickly changed to the GOGA programme in Lincolnshire. John plays an active role in providing GOGA activities in Louth. He asked me if I'd ever thought about trying wheelchair basketball. (Not really!) After some persuasion, I decided to give it a go and I've never looked back!
It took a while to get to grips with wheelchair basketball. Once I got the hang of it, I started to feel both healthier and happier. After seeing me in action, my sporty eight-year-old son wanted to have a go. He absolutely loves it; and would give up all his other activities in a heartbeat just to play wheelchair basketball with me. That is the beauty of the GOGA programme; it encourages families to be active together. It has really helped to change my son's perceptions of disabled people too.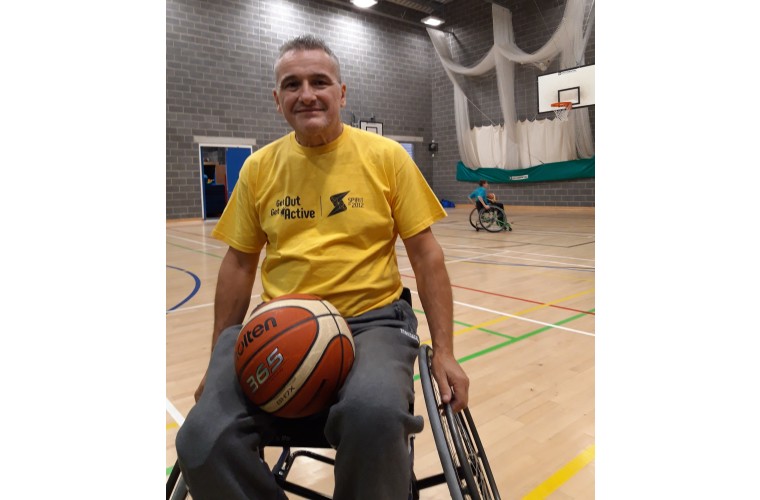 My outlook on life changed dramatically after I started taking part in GOGA. My health and wellbeing improved, and I had found my love for sport again. With this, I decided to get more involved with the club and GOGA supported me to do my level 1 and 2 basketball coaching qualifications. Now, I'm the head coach and sit on our local GOGA steering group to help influence future opportunities. My wife also wanted to get in on the action and so she joined the Louth Disability Forum to support other disabled people to access GOGA activities.
GOGA's active together ethos has had a big impact on my whole family. We're very proud to be able to give something back to the basketball club and local community. It is an honour to witness the difference the programme makes each week. Seeing individuals gain confidence, learn new skills, make new friends and leave each session with a smile on their face.
My advice to anyone who is thinking about becoming more active is - give it a go, it doesn't hurt to try and if you don't like it try something else. I found out about wheelchair basketball by chance and look at me now. I get to coach the sport I love thanks to GOGA.
The Get Out Get Active (GOGA) programme provides fun activities for disabled and non-disabled people to enjoy together in 18 locations around the UK. To find out more and get involved, visit GOGA website.